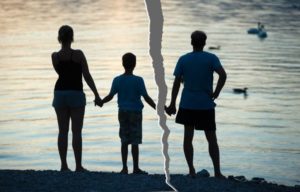 When you speak poorly about your child's other parent in front of them, the child not only begins to form a negative view aboutthat parent but also about themselves. It is important to remember that your child is half you, and half their other parent. Parental alienation can go for years and have both short-term and long-term lasting negative effects on your children, such as:
Anger and aggression. When one parent begins alienating the other, the child will tend to side with the alienator and cause the target parent to feel ganged up on. They will often show aggression towards the targeted parent to please the alienator. They might also have been told by the alienating parent that the targeted parent will harm them as a way to keep the child close to and dependent on them.
Loss of self-esteem or control. Children dealing with parental alienation suffer from aggression that can lead to delinquent behavior. There have been studies showing that fathers have a positive effect on both girls and boys, and without one in their lives they begin to feel bad about themselves and take those feelings out in aggressive ways.
Physical reactions. Suffering children have shown symptoms of depression, insomnia, substance abuse, and eating disorders. When they are put in the middle of a battle between their parents, they can become stressed and unwilling to take good care of themselves. It is so important to make sure your child remains healthy through everything, both physically and mentally.
Withdrawal from society. When a child is suffering, it is possible that they will withdraw from their social life. They can begin to feel that relationships of any kind are not worth it because they can end and become as bitter as their parents, or sometimes believe that the divorce is their fault. It is necessary to make sure your child knows that your divorce has nothing to do with THEM, but is rather an issue solely between the parents.
Contact us at The Mediation and Family Counseling Group www.mediationandcounseling.com if you fear your child is suffering from the effects of parental alienation.
To register for our upcoming presentation at Nassau Commuity College about the Effects of Divorce on Family Systems, please click here.